Choosing the right portable power bank can be frustrating.
And that's when you know all the technical specs!
Milliamp Hours?
1.2A vs 2.4A current?
Lightning vs Micro USB cables?
There are a dizzying number of different models with myriad features and specs. How are you supposed to choose?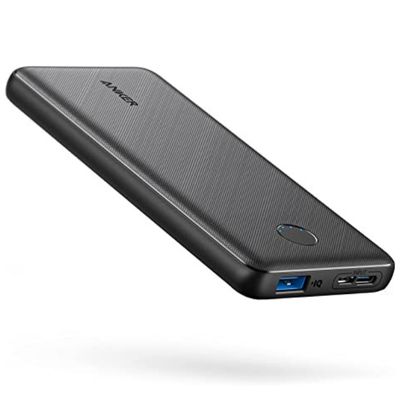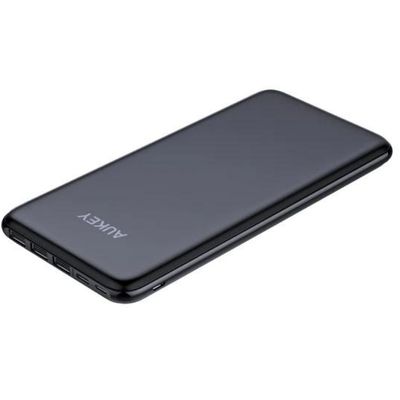 Really, it just comes down to your needs. Let me give you two short stories that illustrate my point.
Story 1: I was camping on the North Shore of Oahu and my phone battery was ticking down. At 9:03pm it was at 17%.
(I remember this moment vividly.)
That's when I decided I needed to buy a small-to-medium sized power bank to get me through the night.
Story 2: It was 8:10am on Saturday, January 13, 2018. I was sitting in my kitchen — enjoying my coffee and checking my email — when my phone erupted with the alert I had dreaded receiving for months.
My fiance burst through the door into the kitchen with a look on her face I'll never forget — a combination of panic and disbelief — that I hope never to see again.
We scrambled to get dressed and clumsily raced down eight flights of stairs into the cement basement of our apartment complex.
We hid there 38 minutes until Hawaii Governor David Ige issued a retraction.
"What happened today was totally unacceptable…Many in our community were deeply affected by this. I am sorry for that pain and confusion that anyone might have experienced."
Our lives weren't in danger. Someone just pressed the wrong button.
Real or not, that afternoon I put together my Nuclear Survival Kit. One of the top items on my list: The biggest portable power bank I could find.
What I'm saying with these two stories is that your needs for a portable power bank could vary wildly from mine. During my nuclear scare I decided I need to max out capacity for survival. Maybe you only need a little emergency backup power.
Whatever your needs, I'm here for you! Let's look at the Aukey vs Anker power banks, two of the leaders in the portable power industry. We'll compare 8 different power banks across 4 different categories.
Chances are the power bank you're looking for is on this list!
Aukey vs Anker: The Quick Conclusion
In this Aukey vs Anker comparison, we pit the two manufacturers against each other across four categories. These were the categories (and the winners):
Split decision from the judge!
When two competitors produce models with nearly identical specs, usually it's the price that dictates our decision. When comparing Aukey vs Anker, Aukey almost always wins the price battle.
But I just can't give them the nod on price alone.
While Anker power banks typically cost more for the same specs, they're more reliable and last longer. Aukey power banks begin to see their charging power deteriorate faster than similar Anker models, often within the first few months. When I'm purchasing a portable power pack it's because I want reliable recharging performance time and time again.
With Aukey I get what looks like a great deal.
With Anker, I get what I know is a great product.
So, Aukey or Anker? You already know who we picked for each category. Now read why we picked them as we compare detailed technical specs. Remember, the power bank we picked may not be the bets power bank for you.
Choosing the Right Portable Power Bank
By my estimation, there are 7 different factors to consider when choosing between Aukey vs Anker (or really any power bank):
Capacity
Max current
Charging speed
Included accessories and cables
Dimensions and weight
Cost
Warranty
I explain these in more detail in my RAVPower vs Anker comparison, but for now here's a cheat sheet:
1. Capacity // Measured in milli Ampere-hours (mAh), this is the amount of energy a battery stores.
2. Max current // Measured in amps (A), you'll usually see 1A or 2.1A. 1A is serviceable for phone charging. You'll need 2.1A current for larger devices, such as laptops.
3. Charging speed // How quickly the power bank charges. Note that some power banks have a turbo charge feature whereby they charge, say, 50% really quickly and then slow down for the last 50%.
4. Included cables and accessories // Make sure the power bank comes with the cables required to charge the devices you have.
5. Dimensions and weight // In general, lighter and smaller is better, but obviously you want enough juice to power your devices. For backpacking enthusiasts looking to keep weight down, note that a few extra ounces in a power bank may not be the place to cut back.
6. Cost // Spending less money is better than spending more money, but beware paying for an inferior product!
7. Warranty // A nice fall-back should something happen.
Aukey vs Anker by Charging Category
It's nearly impossible to compare Anker vs Aukey for every power bank the two companies make — that would take forever, and you wouldn't want to read it! But we can compare Anker vs Aukey across a few different power bank categories. Here's what I'm thinking:
Aukey vs Anker for Large Electronic Devices
Aukey vs Anker for Multiple Small Device Recharges
Aukey vs Anker for Single Device Recharges
Aukey vs Anker for On-the-Go, Emergency Power
What do you think about those categories? Basically we'll be looking at (1) large capacity power banks, (2) mid-sized power banks to give you cell phone or Bluetooth speaker a few recharges, (3) smaller power banks for when you only need a single recharge, and (4) pocket-sized, emergency power.
If you think I'm missing one, comment at the bottom and I'll see if I can add it!
A Note About the Number of Recharges!
For all power banks I'll estimate the number of recharges for a cell phone, tablet, and laptop. The exact number of recharges will depend on the battery size of your device, so for all estimates below I'll assume the following battery sizes:
Cell Phone: 3500mAh (Samsung Galaxy S7 Edge)
Tablet: 8800mAh (9.7″ iPad released in 2017)
Laptop: 10000mAh (14″ Lenovo Thinkpad T480)
I'll also assume 85% efficiency to account for battery resistance, voltage differences, loss to cables, etc.
Aukey vs Anker for Large Electronic Devices
The Situation: For when you need to recharge a large electronic device, such as your laptop, or when you expected to need several small device recharges for multiple devices.
The Comparison: Aukey 30000mAh vs Anker 26800mAh
The Winner: Anker 26800mAh
Sure, 26800mAh is less than 30000mAh, but both capacities are large enough for multiple recharges of even your largest devices. Anker gets the big edge here in 3 places:
Dual power bank recharging for lightning fast recharge speeds as fast as just 6.5 hours!
3 outputs with up to 6A of combined current
It comes with 3 different cables: Micro USB, USB-C, and Lightning
If you're going with a power bank this large, you want something powerful and versatile. Anker bests Aukey in every category.
Aukey vs Anker for Multiple Small Device Recharges
The Situation: For extended stays, such as multi-day camping, or for when you have multiple devices that will need to be recharges, such as a Bluetooth speaker and your cell phone.
The Comparison: Aukey 20000mAh vs Anker 20100mAh
The Winner: Aukey 20000mAh
I'll be honest: This showdown was close.
All things equal I think Anker makes better power banks than Aukey. In my experience they're more energy efficient and last longer. Why did I give Aukey the slight nod?
3 different charging inputs should be compatible with nearly any cable you have
4 charging ports with 2 different output types
Even though I give Aukey the broad category win here, there are times the Anker 20100mAh power bank might be better for you:
If you only need the 1 Micro USB input
If you only need to charge 1 or 2 devices; Anker's combined 4.8A max current beats Aukey's 3A max current
This one was nearly a draw. It really depends on your specific needs.
Aukey vs Anker for Single Device Recharges
The Situation: For when you're staying overnight and know you'll need to pack a little power to recharge your phone.
The Comparison: Aukey 10000mAh vs Anker 10000mAh
The Winner: Aukey 10000mAh
These two power banks are identical except for one difference: Aukey allows simultaneous charging of up to 2 devices.
If you only want to charge your phone — no tablet, Bluetooth speaker,, or significant other's phone to worry about — then I'll go with Anker. Their 3A max current means your phone will charge more quickly. And as I said in the previous category, I think Anker makes better, more efficient, longer lasting products.
Aukey vs Anker for On-the-Go, Emergency Power
The Situation: For when you're going out for the day — maybe to the bar, a sporting event or concert, or just to a friend's house — and you aren't sure your phone will make it.
The Comparison: Aukey 5000mAh vs Anker 3350mAh
The Winner: Anker 3350mAh
Shocking choice! Aukey has more capacity (5000mAh) and allows you to charge up to 2 devices simultaneously. What the hell am I thinking?!
This is the "On-the-Go, Emergency Power" category, so 3 things jump out at me:
I'm not trying to maximize capacity. For my emergency needs, 3350mAh is plenty.
The Anker 3350mAh power bank comes with 2 different charging cables.
The Anker 3350mAh power bank is more compact, lighter, and more portable.
If you want to maximize capacity, even for an on-the-go power bank — and there are situations where that may be prudent! — then go with the Aukey 5000mAh. But I give Anker the slight edge here.
Do you own a power bank from either manufacturer? What do you like and dislike about it? Let us know below!