If you're on the hunt for a new sleeping bag, you'll want to choose the right one.
After all, a sleeping bag doubles as your temporary bed as well as a crucial piece of survival gear!
And because it's vital to both your comfort and safety, I have two recommendations:
Take the time to find the right one
Don't buy the cheapest one just to save
(I'm a penny pincher but I'd rather pinch elsewhere.)
There are thousands of different camping sleeping bags for sale on the Internet, which makes shopping a time consuming process.
Narrow down your list by finding the perfect sleeping bag for you.
How do you know which that is? Use this article as a guide to the 13 different types of sleeping bags.
The 13 Types of Sleeping Bags
It's hard to make a complete list of the different types of sleeping bags, because it depends what you're talking about!
Do you mean shape?
Do you mean insulation?
Do you mean season/temperature?
Do you mean men/women/kids?
Depending on the above, there are different types of types.
For the sake of thoroughness, let's go through each.
Sleeping Bag Shape
Sleeping Bag Insulation
Sleeping Bag Purpose/Season
Sleeping Bag Size
When you buy a sleeping bag, it'll fit somewhere in each category. For example, the Big Agnes Elk Park -20 is a mummy, synthetic, winter, men's sleeping bag.
Let's go into each type of sleeping bag with a little more detail.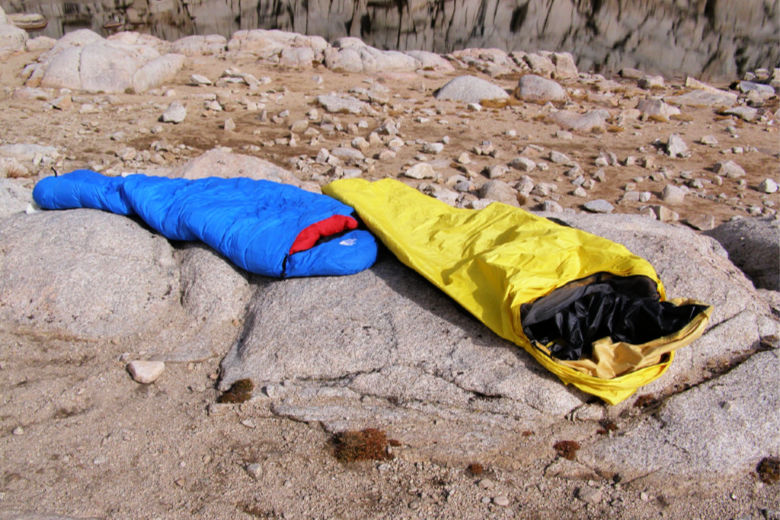 Sleeping Bag Types By Shape
Rectangular
Best For: General, all-purpose use such as car camping
The most common type of sleeping bag, rectangular bags are spacious and symmetrical, which makes them easier to roll up than some of the other shapes below. Because they don't contour to your body and don't have an over-head hood, rectangular sleeping bags aren't the warmest. Typically they're intended as summer or 3-season bags.
Semi-Rectangular
Best For: General, all-purpose use in slightly cooler conditions; can also be used when backpacking, but mummy sleeping bags are probably better
Also known as barrel-shaped sleeping bags, semi-rectangular bags are a hybrid between the rectangular bags above and mummy bags below. They're widest at the top and middle and taper inwards toward your feet. This contoured shape improves their insulation power and requires less fabric, which often makes them a little lighter. Some semi-rectangular sleeping bags have a hood for more warmth, but not all do.
Mummy
Best For: When you need maximum warmth and/or minimal weight
If you've ever wanted to feel like an embalmed Egyptian pharaoh, you want a mummy sleeping bag. These bags are designed for optimal warmth-to-weight ratios, which is perfect for those camping in colder conditions. Some mummy bags can give you a warm, comfortable night's sleep in temperatures as cold as -20°F! However, that doesn't mean all mummy sleeping bags are designed for sub-zero temperatures. Some are only 3-season rated but weigh under 2 lbs, making them great for minimalist backpackers or thru-hikers.
Double-Wide
Best For: Multiple people in one sleeping bag
There are two types of double-wide sleeping bags:
Designed double-wides
Zippered-together double-wides
Designed double-wides are manufactured to fit two people. Zippered-together double-wides are exactly what they sound like: Two single sleeping bags that have been "mated" by zippering them together. Double-wide sleeping bags generally sacrifice efficient insulation for the two-person sleeping experience. With the right sleeping bags, you can even fit an inflatable mattress! Note that any two sleeping bags can be mated together, provided they have comparable zipper lengths and compatible zipper locations (e.g., one left zipper and one right zipper).
Sleeping Bag Types By Insulation
Down Insulation
Best For: Dryer conditions when you need more warmth per unit weight, such as backpacking or thru-hiking
Down insulation is made of bird feathers, generally duck or goose (duck is better). Down insulation has better warmth per unit weight, lasts longer, packs more tightly, and generally is the superior type of insulation (with a higher price tag). However, down insulation has one major weakness compared to synthetic insulation: It doesn't perform as well in moist conditions.
Synthetic Insulation
Best For: Moister conditions when you're OK sacrificing some warmth or weight, such as car camping; also when you're on a budget
Synthetic insulation is made of — surprise! — synthetic polyesters that are usually less expensive than down sleeping bags. Synthetic materials do have some advantages over down. Notably, they perform better in moist conditions, dry much more quickly, and are non-allergenic.
For more detail check out our Synthetic vs Down Sleeping Bags comparison.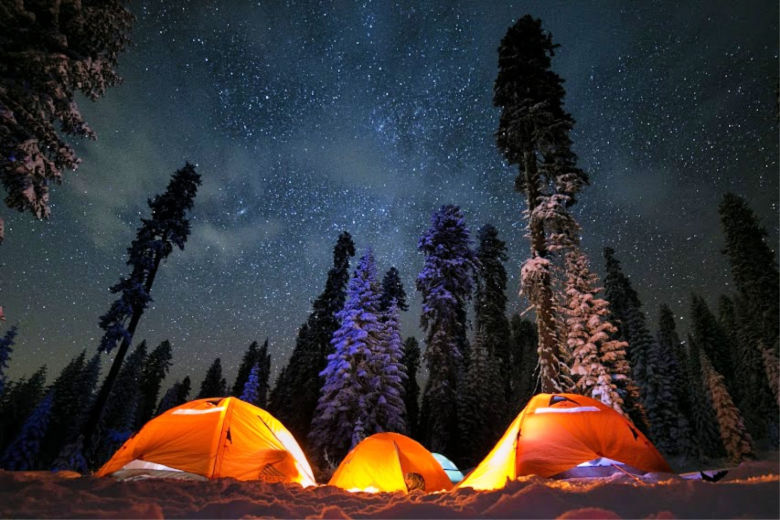 Sleeping Bag Types By Season/Temperature
Sleeping bags are temperature rated according to one of two criteria:
Basically, these criteria provide a standard method for evaluating a sleeping bag's insulation. The result are temperature ranges that provide particular levels of comfort, defined as follows:
Comfort Temperature: Lower limit of the comfort range for a sleeper in a relaxed position
Limit Temperature: Lower limit of comfort range for a curled up sleeper
Extreme Temperature: Lower limit for survival; the sleeper will feel cold but will survive
For our purposes, we'll deal with Comfort Temperature here. We want to survive comfortably, not questionably.
Summer
Best For: Camping in warmer temperatures
A summer sleeping bag generally has a comfort temperature above freezing. Often you'll see greater than 35°F. Summer sleeping bags are generally lighter and made with less material. Usually they'll be rectangular, semi-rectabgular, or double-wide; you won't often see a mummy-style summer sleeping bag.
If you anticipate nighttime temperatures dropping near or below freezing, you want more than a summer sleeping bag.
3-Season
Best For: General, all-purpose camping except in sub-zero conditions
Three-season sleeping bags have low-end Comfort Temperatures ranging from 10°F-35°F. These sleeping bags can be any shape and any type of insulation. Generally they'll suffice for any type of camping, except extreme cold.
Winter
Best For: Camping in extreme cold conditions
Cold weather winter sleeping bags have low-end Comfort Temperature below 10°F, and some go way below freezing. These sleeping bags will almost always be mummy sleeping bags, because that shape provides better insulation. They'll also usually be down sleeping bags, because down provides better insulation per unit weight. However, that isn't always the case as you can find some extreme cold sleeping bags with synthetic insulation; they'll just be really heavy.
Note that I'm calling out 4-season sleeping bags below, and there's one major difference between winter sleeping bags and 4-season sleeping bags.
4-Season
Best For: General, all purpose use
That difference mentioned above? While both winter and 4-season sleeping bags can be used in extreme cold, winter sleeping bags are not intended for use in warmer conditions. When the nighttime temperatures rise to 50°F, you don't want to use a winter sleeping bag; it'll feel like a sauna. But a 4-season sleeping bag can convert, usually because it has a full-length zipper, removable baffles around the neck, etc.
I would not recommend getting a 4-season sleeping bag. If you plan on camping in extreme cold conditions where you need sub-zero protection, get a winter sleeping bag designed for that purpose. If you also want to camping in spring or summer conditions, get a second 3-season or summer sleeping bag.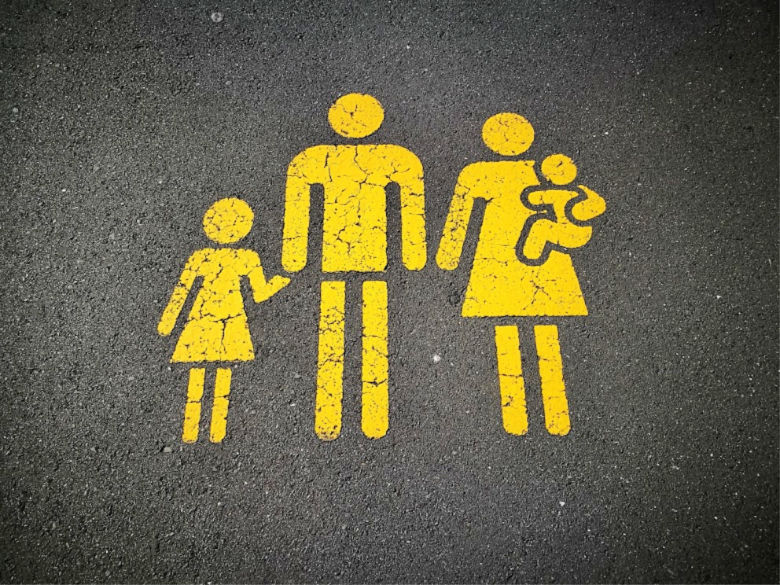 Sleeping Bag Types By Size
Men
Best For: Men
Do sleeping bags really come in men's and women's designs? Yup! Why? For two reasons:
Women have differently shaped bodies than men.
There's a perception that men and women have different core temperatures.
Why do I say "perception"? Because there's a lot of conflicting information on the subject. This 1993 study reported the following:
We conclude that body temperature varies with race in older women. No significant gender-related difference in normal body temperature was found in these healthy elderly white men and women.
However, women's blood may be thicker due to a hormone called oestrogen, resulting in constricted movement through capillaries in their extremities. This means that while men and women have the same core temperature, women may be colder in their hands, feet, ears, etc.
Men's sleeping bags have more of a rectangular, "standard" shape.
Women
Best For: Women
As described above, women's sleeping bags vary from men's due to their different body shape (e.g., wider hips) and perceived difference in core temperature. Women's sleeping bags of the same length usually will be wider at the hips and have more insulation around the feet.
Kids
Best For: Kids
While you could try to order a small men's or women's sleeping bag for your child, that still may too big. And a baggy sleeping bag loses its ability to insulate, which can be dangerous in colder conditions. Children's sleeping bags are designed for their smaller bodies.
FAQs
Is a camping quilt a type of sleeping bag?
Camping quilts and sleeping bags are very similar but a quilt is distinctly unique, rather than a type of sleeping bag. Quilts differ from sleeping bags in that they have a much wider opening, and are typically much lighter and more compact than sleeping bags.
What does the word season mean when describing a sleeping bag?
When you see a sleeping bag rated as 3-season or 4-season the rating is meant to indicate how many seasons of the year the sleeping bag is recommended for comfortable use. A 3 season bag is one that is okay to use in Summer, Spring, and Fall, but probably won't be warm enough for winter. And a 4-season sleeping bag is for year round use.